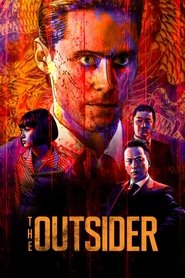 Nonton Film The Outsider (2018)
Duration: N/A
Release: 2018
Sinopsis Film The Outsider (2018)
Nonton film The Outsider (2018) streaming online. Ini adalah film drama kriminal yang dirilis 9 Maret 2018 di Netflix. Dibintangi oleh pemeran Joker yakni Jared Leto, film ini mendapat respon positif dari penonton, terbukti dengan rating 6.8/10 yang diperoleh di imdb. Selain Jared Leto, The Outsider 2018 juga dibintangi oleh beberapa bintang Jepang seperti Tadanobu Asano, Kippei Shina, Shioli Kutsuna, Emile Hirsch dan lainnya. Sutradara film dipercayakan kepada Martin Zandvliet, skenario film Andrew Baldwin berdasarkan ide John Linson.
Film ini mengikuti Nick (Leto) seorang mantan prajurit yang karena alasan yang tidak dapat dijelaskan, menemukan dirinya berada di penjara Jepang pasca Perang Dunia II. Setelah membantu teman selnya Kiyoshi ( diperankan Tadanobu Asano) melarikan diri melalui Seppuku yang sengaja dirusak, Nick disambut ke keluarga Yakuza Shiromatsu. Dia dengan cepat menjadi seorang anggota Yakuza dan dianggap sebagai bagian keluarga.
Suatu saat Nick jalan jalan, jatuh cinta untuk adik Kiyoshi Miyu ( diperankan oleh Shioli Kutsuna) yang dilarang darinya karena Miyu berasal dari klan Seizo. Beberapa grafis membunuh dan beberapa jari yang hilang kemudian, Nick menjadi anggota keluarga penuh. Tentu saja, persilangan ganda terjadi, karena Shiromatsu dan saingannya yakni keluarga Seizo berjuang untuk memperebutkan kekuasaan, dengan Nick terjebak antara kesetiaan dengan keluarga angkatnya dan cinta Miyu.